LISTEN, OBSERVE AND ASK A WHOLE LOAD OF QUESTIONS AT EVENTS LIKE OTR! TOP TIPS FROM LEADING PROMOTER CARLO SOLAZZO.
One of the key leading promoters emerging from the Midlands Carlo has seen many acts grow from the backstreet boozers of Birmingham to some of the biggest stages across the country. He thinks bands should listen, observe and ask a whole lot of questions at events like OTR!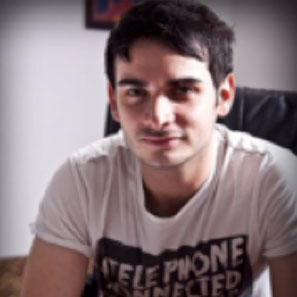 What made you want be involved as curator for OTR?
Any urban festival opportunity for UK artists is great but when its the teams behind Sound City and Kendal Calling/Bluedot Festival collaborating it makes things even more special.
Manchester has recently been ranked as the 'best city in the UK for live music' – how do you think the music movement has changed in Manchester since the early 80's?
Not being from Manchester i've always seen it as the leading city alongside London for live music and that is backed up by the array of emerging talent from the area combined with some of the best promoters and venues in the UK. Manchester certainly has the infrastructure and industry that a lot of other major cities simply does not have and thats certainly grown from some of the success it had in the 80's.
What do you think people can learn from the OTR conference?
Artists will have the opportunity to get a clear insight into what happens and what needs to happen once they have created their music. Creating their musical identity is something that is sorely missed in young musicians education but something that is so critical for them to gain the right exposure and build that ever so important team around them. Longevity is a very rare thing these days.
Listen, observe and ask a whole load of questions at events like OTR! Do everything you can to not 'learn from your own mistakes' as you don't get many second chances in this industry.
What inspired you to get into the music industry?
A passion for music and performing was where it all started. That soon grew to helping nurture the local music scene around me and see opportunities to help develop the city and the acts within it.
How important is it that new bands are recognised?
Incredibly important providing them bands are ready for that exposure. If its not ready then it should be in hiding until it is.
What is your favourite music venue in the UK?
Roundhouse in Camden is a classic. I like the deaf institute in Manchester and The Rainbow in Birmingham as well – superb venues for seeing your new favourite artists for the first time.